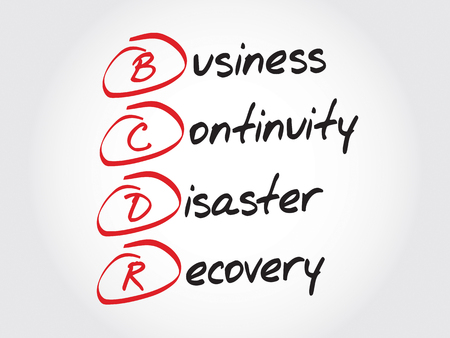 Hospitals must create a business continuity plan that keeps data safe and easily accessible at any time. As you know, cyber threats are becoming more common and increasingly complex, so keeping data confidential is a top priority. In order to remain HIPAA-compliant, hospitals must store this information in a safe environment or they risk severe penalties for any data leaks. As more hospitals increasingly rely on digital files, it is imperative to use a solutions plan that offers backup storage in the event of a cyber attack, natural disaster, or accidental deletion of files. Here are a few ways that a hospital can remain HIPAA-compliant:
Encrypt Files
The use of encryption has steadily grown more popular as it can protect confidential files from falling into the wrong hands. These files are typically stored on cloud servers and are only accessible to the administrator that has clearance for these documents. Medical offices that do not use encryption are much more likely to be the victim of a cyber attack as these files can easily be stolen from an outside threat.
Data Backup and Restore
Disaster can happen at any minute, whether it is a cyber attack, accidental deletion of files, or even a natural disaster. The use of data backup technology is just an added layer of defense for the worst case scenario. Routinely backing up files will allow you to restore lost or deleted files in only a few minutes and is an integral part of any business continuity plan. Each file is copied onto the cloud server through an encryption process to ensure safety and security. Failure to install a backup plan can lead to disaster as many files can be unretrievable if they are lost or stolen.
Around The Clock Support
IT issues can happen at any moment whether it is in the middle of the day or late at night. Fortunately, partnering with a backup solutions provider will allow you to receive help at any time of the day. If you experience any problems, you can contact a staff member that will walk you through the steps of data backup and recovery. Ultimately, this can help you avoid suffering costly amounts of downtime.
Protecting confidential data while remaining HIPAA-compliant is a key priority for medical offices across the country. Failure to follow these guidelines can result in costly penalties and even the loss of a medical license. Installing a business continuity plan will enable your company to bounce back from any disaster and avoid violating any HIPAA laws. Idealstor has been helping medical offices to keep their data safe and secure from outside threats. Our staff is specially trained to help answer any questions and guide you through the various ways to recover data. Your security is our number one priority at Idealstor. Partnering with us will enable you to receive the latest data backup services through state of the art technology. Contact us today and let us help keep your company safe and secure.